Great news for all Sewaners: Sewan has once again been awarded the Happy At Work 2021 label. This label is managed by the company Choose My Company, which establishes various customized satisfaction surveys in order to collect the employees' feelings. As in 2020, obtaining this label is a satisfaction for all the teams as it allows us to say that our Sewaners feel good at work and this is a more than essential thing at Sewan! We detail these results without further delay…
In brief
Sewan awarded the Happy at Work 2021 label
An overall rating of 4.48/5 and a recommendation rate of 89,2%
A publication in Les Echos to highlight our recruitment campaign
1. Back to the Happy At Work 2021 label
To obtain the label, the survey is conducted in the form of a questionnaire covering 6 main subjects:
Professional development
A stimulating environment
Management
Salary and recognition
Pride
Fun and enjoyment
Responses to the questions are based on a scale ranging from "strongly agree" to "strongly disagree".
A final question encompasses all of the themes discussed and offers a free response area, "What do I like most and least about my company and my mission?"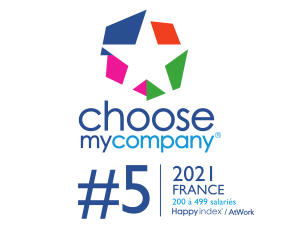 The survey was conducted among our Sewaners between January 26, 2021 and February 15, 2021. Nearly 300 employees responded to the questionnaire in all of our locations in France and Europe. The two main results that emerged are:
An overall rating of 4.48/5
A recommendation rate of 89.2%
These results are all the more positive as they are both up compared to last year. The overall score was 4.19/5 and the recommendation level was 75.1%.
The final ranking is based on the overall scores, broken down by company size. Sewan ranks 5th in its category out of 250 companies; companies with 200 to 499 employees.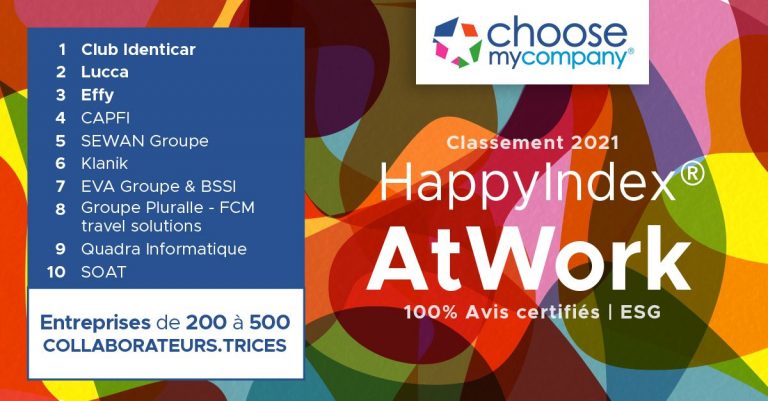 In addition to this official ranking published in Les Echos, the company Choose My Company carries out other rankings over the months according to specific observation axes. Last April, Sewan had already been honored! We were, in fact, one of the 40 companies (with less than 5000 employees) where women feel most comfortable. In a sector that is historically rather masculine, we are delighted with this observation. Women are flourishing at Sewan in all their functions and this is very good news!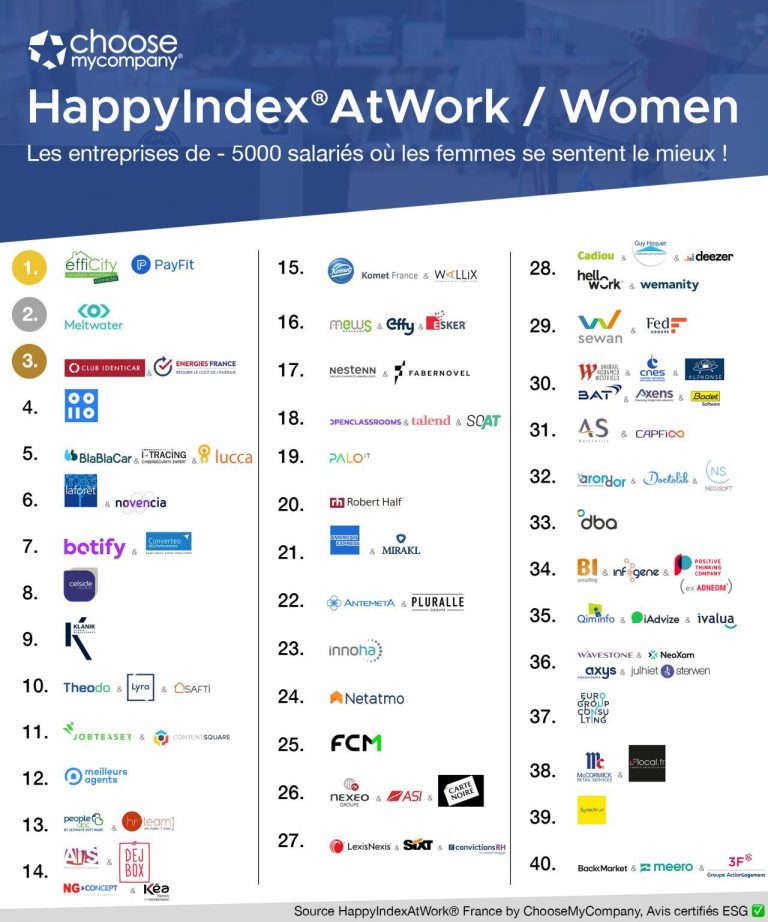 2. Our employees say it!
Some (anonymous) verbatims stand out from this global survey. Here is a quick selection.
To the question: "What do you like most about your company?"
some people respond:
"The friendliness of the people"; "The good atmosphere and seriousness among colleagues"; "The regular communications from management"; "The fact that Sewan is a growing company"; "The feeling of being part of a successful adventure"…
Then, when asked, "What do you enjoy most about your assignment?" others answer:
"The new projects"; "The relationships with partners"; "The agile work methods and the atmosphere in the team"; "The freedom to build"; "Supporting companies in their growth"; "The acquisition of new technical skills"…
Of course, not all feedback is perfect and it is a daily challenge for the Management, the HR team and all the Sewaners to ensure that everything goes well and that the main objective remains continuous improvement! Our HR teams are working on 3 main areas of improvement: professional development, inter-departmental communication and career management.
A new recruitment campaign was launched at the end of May, with the aim of recruiting many talented people, but above all unique personalities! Today, Sewan has 580 employees in France, Spain, Belgium and Germany. Between now and the end of the year, more than 100 new Sewaners will join us to strengthen the teams and support the company's strong growth. The numerous job offers are available and updated very frequently on our career site: sewan.jobs